What is Eco-jewelry?
We believe in using "sustainable" products in our jewelry in order to leave a smaller ecological "foot print" on our world. That means re-using gems, silver, gold, shells, etc. rather than newly mined products. 
We acquire used jewelry, take it apart, and use the beads and metals in new designs. Most of our jewelry is over 98% reclaimed materials (with the exception of silk).
For our Vegan customers we have many pieces that do not contain shells, coral, amber, or pearls. If your favorite piece is strung with silk, we will restring it with flex wire or nylon, for a small fee.
Thank you for supporting our mission.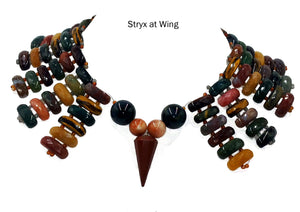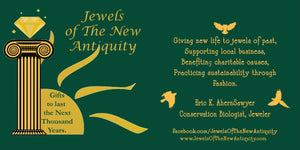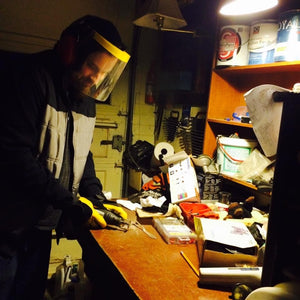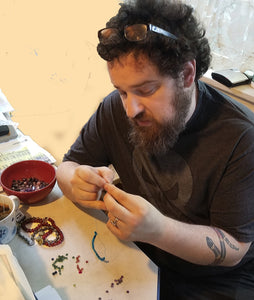 Our Mission
Giving new life to jewels of past.
Supporting local businesses.
Benefiting charitable causes.
Practicing sustainability through
Fashion.